21.09.2022
Modelling and Resource EstimationinRoll Front Deposits. The Use of Leapfrog to Assess the Quality of Production Unit Development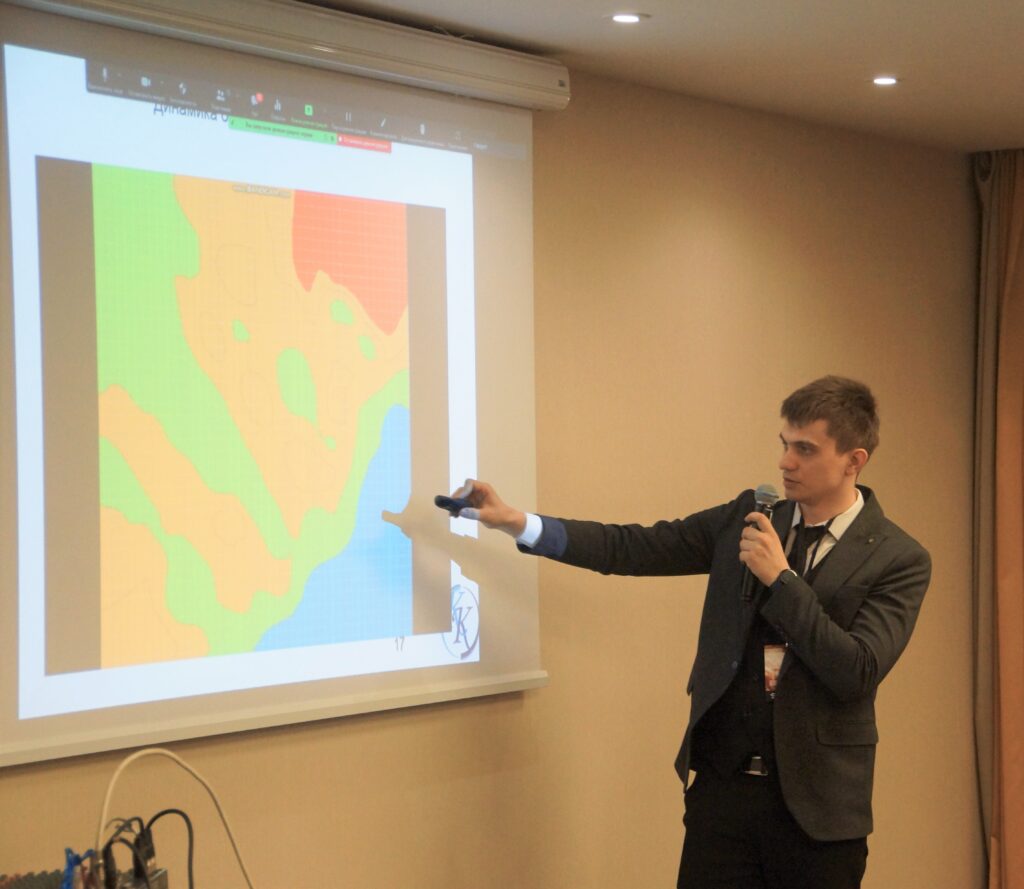 Dear colleagues, we would like to share with you the presentation by Igor Karchevskiy, Lead Engineer of Two Key LLP, which he gave at the Seequent Users Conference at MINEX Kazakhstan 2022.
The topic of the presentation: Modelling and Resource Estimation in Roll Front Deposits. The Use of Leapfrog to Assess the Quality of Production Unit Development.
The presentation focuseson the analysis of the state of technical and production support of the production level in a selected production unit.
This method is based on the study of the dynamics of changes in the initial parameters of the ore body during the in-situ leaching process. The information is processed using field and technogenic factors to create geofiltration diagrams, which serve as a basis for the construction of conjugate three-dimensional geological and hydrodynamic models of the dynamics of the leaching process.
Based on the models created the formation of residual reserves that are not involved in the mining processfor a number of reasons is recorded. As a result, after identifying the causes of the formation of problem zones of the operating wellfield and determining the location of the remaining reserves, recommendations will be developed to increase the efficiency of block mining and the inclusion of reserves located in stagnant zones.
Geological data and data from process wells are used as the initial database for the modelling.
The results of the hydrodynamic modelling are "freeze-frames" of metrological percentage distribution patterns at specific points in time. The interval between the "frames" can be between one month and one day of operation of the production unit.
As a result of modellingthe leaching process based on the hydrodynamics analysis, the areas of the ore body that are partially or completely not included in the mining contour, i.e.,the stagnation zones, can be identified. The mineralisation located in these areas is, in fact, the company's internal resourcein terms of production.
Following such a comprehensive analysis at one of the sites studied as part of the research work, a report was prepared which containsconclusions on the operation of the unit and recommendations for optimising the uranium sulphuric acid leaching process.
The conclusions drawn in the report were confirmed by two wells and, based on the recommendations made, additional reserves of 5 tonnes were recovered from the stagnant zones identified by the modelling.
It can beconcluded that the conjugate three-dimensional and hydrodynamic modelling allows companies to
Obtain additional profits when working out the stagnation zones with high profitability in relation to the invested funds.
Obtain additional profits from the installed capacities through a longer operation period with a high rate of return at the processing stage.
Extend the life of a mine.
Detect, prevent and correct deficiencies in mining operations.
Increase production in production units that have not achieved their planned recovery rates or to confirm the depletion of the reserves in a production unit by recalculating reserves based on revised data.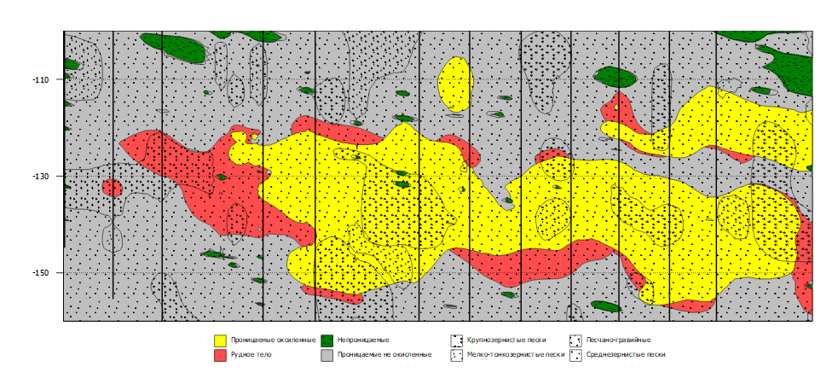 If you want to receive a full presentation of the report, write to us